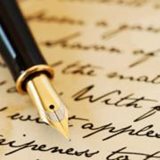 By the IOA Membership Committee
As 2020 comes to an end, and for many, the IOA membership renewal period begins, we reflect on the ways our association has strengthened its commitment to support its members in the work we do as ombuds. When presented with uncertainties and roadblocks due to the global pandemic, IOA stepped up to the task by offering opportunities for support, skill-building, and connection. When IOA faced the difficult and unavoidable decision to cancel the annual conference, our leaders rose to the challenge by providing innovative options and opportunities to share our knowledge, skills, and emotions through town halls, comforting videos, timely communications, improved virtual platforms, relevant webinars (free to members), and a myriad of new networks for caring and sharing. 
The IOA Membership Committee would like to express our gratitude for the tireless efforts of our leaders, Chuck Howard (Executive Director), Melanie Jagneaux (IOA President), and Lindsay Jennings (Managing Director), as well as the hard work of all IOA staff and volunteers. Thanks to them, our association and the global ombuds community have continued to grow and evolve amidst current challenges. Now is also the time for all of us, as IOA members, to rekindle our commitment to the work we do and use our talents to advance IOA's mission. As we reflect on the change and opportunities still to come in the year ahead, the Membership Committee encourages you to renew your membership now to avoid a lapse upon your membership expiration, whether in January or later in 2021. Together we can continue to strengthen international ombuds practices by supporting wellbeing and communication around the globe for many years to come.