There's Nothing New About the 'New Normal' – Or Is There?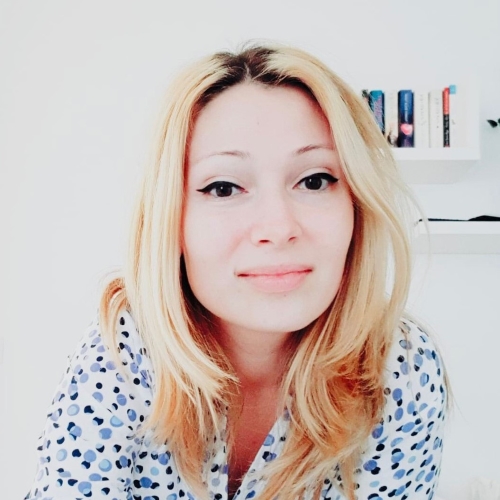 By Doriana Vintilă
Ombuds, PetrOmbudsman Department, OMV Petrom S.A.
Dear colleagues,
During the pandemic period, many organizations were surprised at how quickly their employees adapted to doing their jobs remotely. Psychologists told us that compared to other changes, this one was more easily accepted as it happened under a threat – that of an unknow virus we all needed to hide from.
So, returning to the "normal" of office-based work should have been embraced and celebrated, as the chance to go back to how things were. Except that things are not how they used to be. We are not the same people as before. We are coming back after two years of accumulating physical and emotional fatigue and burn-out. This has made us stressed and anxious towards the great reverse to normal. Of course, levels of anxiety differ depending on each individual, but it is generally accepted that the shift to working from the office once again has taken its toll.
In OMV Petrom, our employees were gradually brought back to the office between April and June 2022. At present, office staff is working in a hybrid manner, of three days/ week in the office and two days/week remote. Hybrid working is a novelty in OMV Petrom, as it did not exist as a formal option before the COVID-19 crisis. As Ombuds, my team and I were happy to provide management with an insight on how people felt about returning to the office. We did this both before the official date of return and during the actual return to the office, by greeting people in the hallway in the morning, with a simple "hello" and a small welcome gift. I am pleased to share with you some of our conclusions after speaking with about 450 people:
On the Upside:
The general feeling is that of relief, of being able to enjoy, once again, the company of colleagues and human connection. People are aware that they have an opportunity to regain all they have lost during the pandemic period: socializing with random colleagues (as opposed to scheduled meetings), creativity gained from brainstorming, better team spirit, better focus on tasks from the office than from home, and even more empathy when seeing somebody in person rather than online. The joy of simple things, like appreciating a new outfit, receiving a compliment, or sharing a coffee is immeasurable!
On the Downside:
On the other side, many employees are worried about the long commuting time, especially since OMV Petrom has a significant number of people traveling from other cities to their workplace. Finding a parking space in the morning, adjusting to the beehive noise at the office, implementing a new flexi-desk policy (there is a space optimization program in Petrom) spending less time with families, and accumulating housework chores, are all hindrances. Topped off with a new company strategy, internal reorganization projects, the war our neighbors in Ukraine, we and the whole world are dealing with, plus the increase of fuel prices… people have a lot to carry around with them.
I am not surprised to say that we found many of these issues to be common with those shared by other organizations, as lengthily discussed in the most recent European Ombuds meeting of 1 July. I think that I speak for all, when I say that management will be facing a lot of requests to accommodate individual needs in this new world, where the focus has shifted even more towards the "me" rather than the "us". It will be a challenge to find the right equilibrium so that things remain fair for everyone, and we as Ombuds are sure to have a role in supporting this.
Share this post: