Cookies and Conversation with the Ombuds: CSUSB Ombuds Engages Community on Ombuds Day 2022
By Twillea Evans-Carthen, 
University Ombuds Officer, Director of Ombuds Services, 
California State University, San Bernardino,
California State University, San Bernardino (CSUSB) celebrated Ombuds Day 2022 by creating a creative approach to have students, staff, faculty, and community celebrate their campus ombuds by stopping by the office of Ombuds Services to meet the campus ombuds, learn about the program, and have a conversation over cookies with the ombuds. The Ombuds informed the community how each year on the second Thursday during the month of October, people from around the world take time to 
celebrate the role of the Ombuds. The CSUSB Office of Ombuds Services celebrated this year by recognizing and bringing forward the 2022 theme: Ombuds: Resilience, Respect, Resolve.
The CSUSB office of Ombuds Services is located on the second floor, classroom side of CSUSB Pfau Library. Those who stopped by were happy to learn the location of the office of Ombuds Services and enjoyed an opportunity to win prizes via a drawing in addition to having cookies and conversation with the ombuds.
Following the event, the campus ombuds walked around the Pfau Library passing out educational materials about the ombuds program, sharing cookies as part of the fifth annual Ombuds Day Celebration, and thanked all for celebrating CSUSB Ombuds! We were able to capture some photos of the event and appreciate the opportunity to share them with our greater Ombuds community.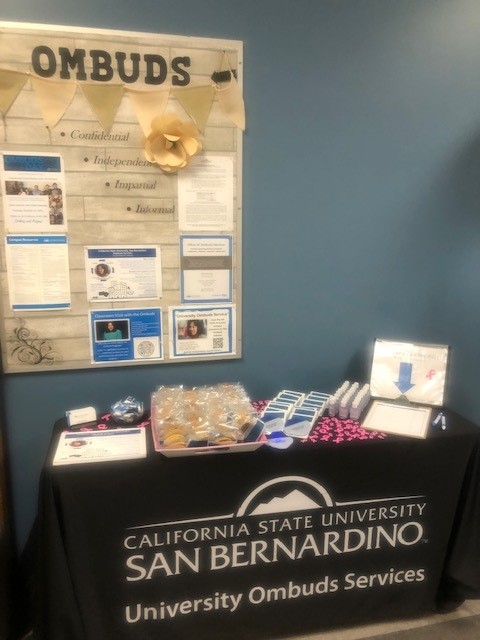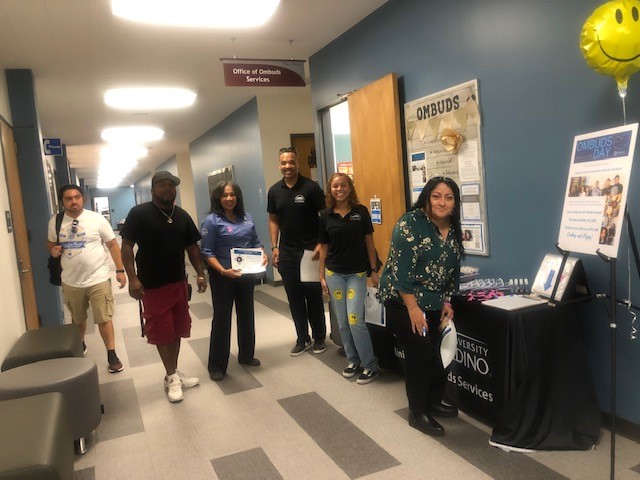 Share this post: